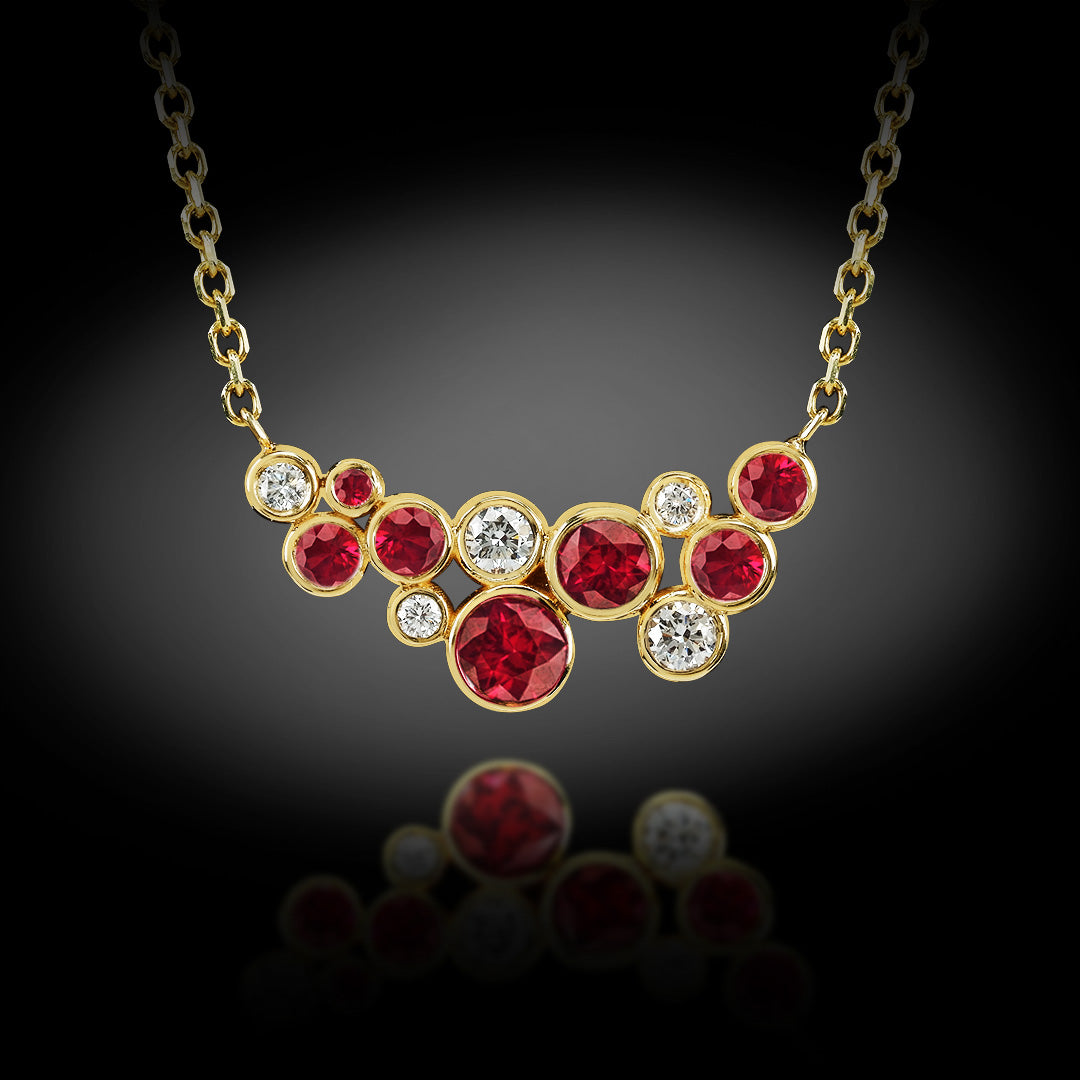 This elegant handcrafted 18 karat gold Bubble Necklace will certainly be a future heirloom for many generations.
Gold bezels wrap each flawless naturally mined conflict free VS1 Diamond, ensuring structural stability and giving a modern aesthetic. Every setting is a slightly different height, creating a three-dimensional sculptural work of fine art jewelry. 
1.18 carats of gorgeous natural Diamonds are set into 5 grams of solid 18 karat green (slightly brighter/cooler color) or yellow gold.
Comes with solid gold chain adjustable at 16, 17 and 18 inches. I am happy to customize length so include message if needed.
Please allow 2 weeks for delivery.
This is a wonderful project with which to repurpose your own unused heirloom diamonds as it can accommodate a wide variety of stone sizes and shapes. Contact me to discuss a reimagined bespoke piece of jewelry. 
This design is also beautiful with a mix of various gemstones.
Recently Viewed