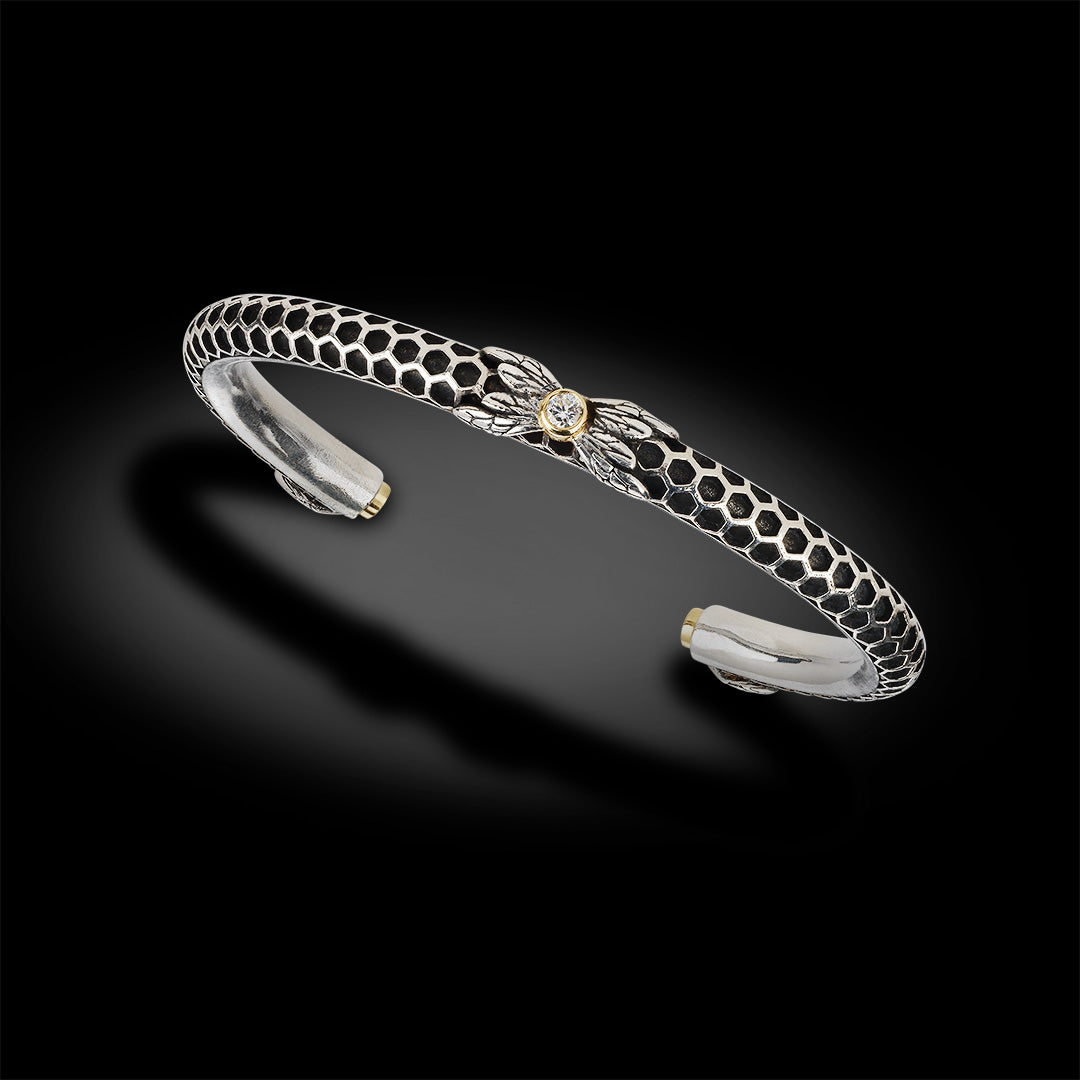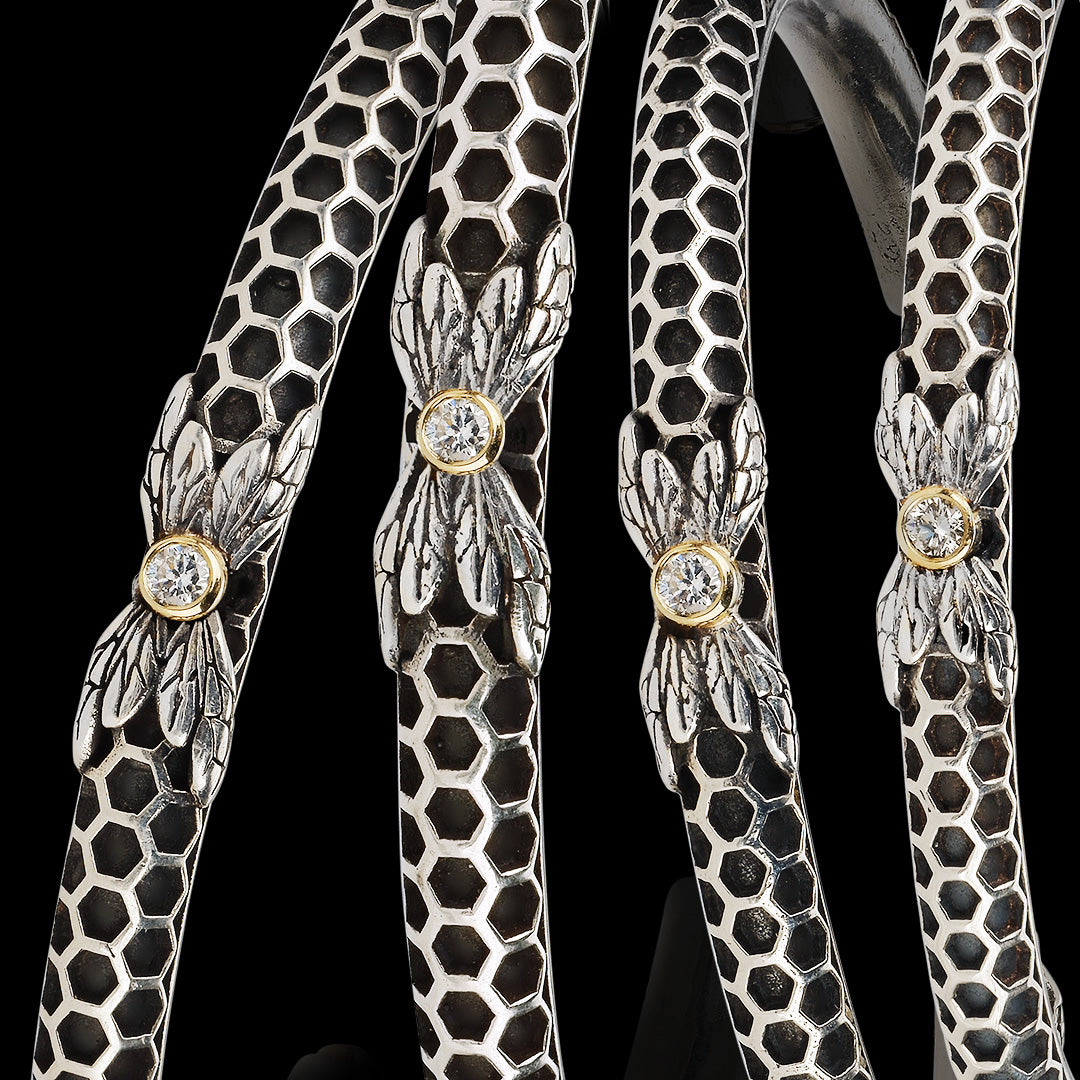 This Beehive Cuff has a lovely deep honeycomb pattern and finely detailed bee wings.
Piece is crafted in solid sterling silver with 18 karat yellow gold bezels.
Gold center is set with a beautiful VS Diamond and end caps enclose various AAA ethically sourced stones (see drop down menu for options).
\Available in four different wrist sizes and highly customizable
Allow 3 weeks for delivery
Recently Viewed